ORDER THE BOOK HERE!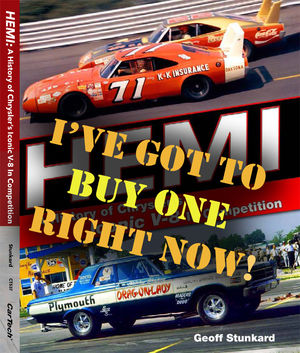 ENJOY THE ROAR!
HEMI: A History of Chrysler's Iconic V8 In Competition
NOW AVAILABLE!
SEE THE ENTIRE COVER HERE!
Simply use this list and your copy of HEMI to denote page number and image, use dropdown menu to list photographer, size, quantity and price. Order your selections as follows – for example:
55 – Rams WINELAND
81 – Grotheer MANN
139 – Sox & Reed (top) - NONE.