ORDER THE BOOK HERE!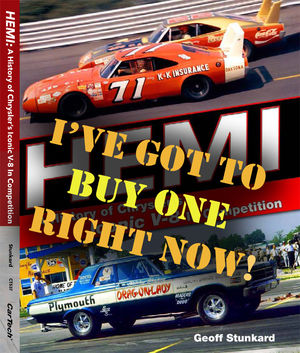 ENJOY THE ROAR!
HEMI: A History of Chrysler's Iconic V8 In Competition
NOW AVAILABLE!
SEE THE ENTIRE COVER HERE!
NASCAR / Circle Track Images Ordering
Available by mail from CR Racing Collectibles. Download the paperwork here. 8x10 format photos and other items. The links open in new windows. Please print when the window opens.